Hi!
My name is Pooja and I'm a CPD certified Fitness Trainer  and Health & Wellness Coach. Besides fitness, I also like to read about latest research in Science and Technology.
TechieTonics is my personal knowledge basecamp where I scribble down my thoughts all around Robotics, Space, Ecology, Health, Scientific Research and Future technologies.
I'm a bibliophile and enjoy reviewing books. You can find them here: Book Reviews
Innovative people inspire me, I end up taking their interviews so that I can fuel my creative impulse. Please find the vault here: Interviews
I'm a vegan, also into yoga, meditation and marathons.
Currently, I'm helping my friends building three very interesting products:
innovegics DOT com
Bakehoney DOT com
Verdancyvibes DOT in
Before that, I was working for Citizen Media Private Limited (InstaMedia) as Content iMarketing Head (8 years).
Followed by sabbatical for one year.
Then I started doing couple of freelance projects as a Project Manager for:
Mobileads DOT com
Mopress DOT io
Education
Academically, I have 3 Master's degrees and 1 MPhil degree under my belt:
Master of English Literature
Master of Mass Communication
Master of Business Administration
Postgraduate research Masters (M Phil) in English Literature with thesis "Feminism in the works of Margaret Atwood"
Scientific literature is the holy grail for my alter ego.
Rise of AI at work place.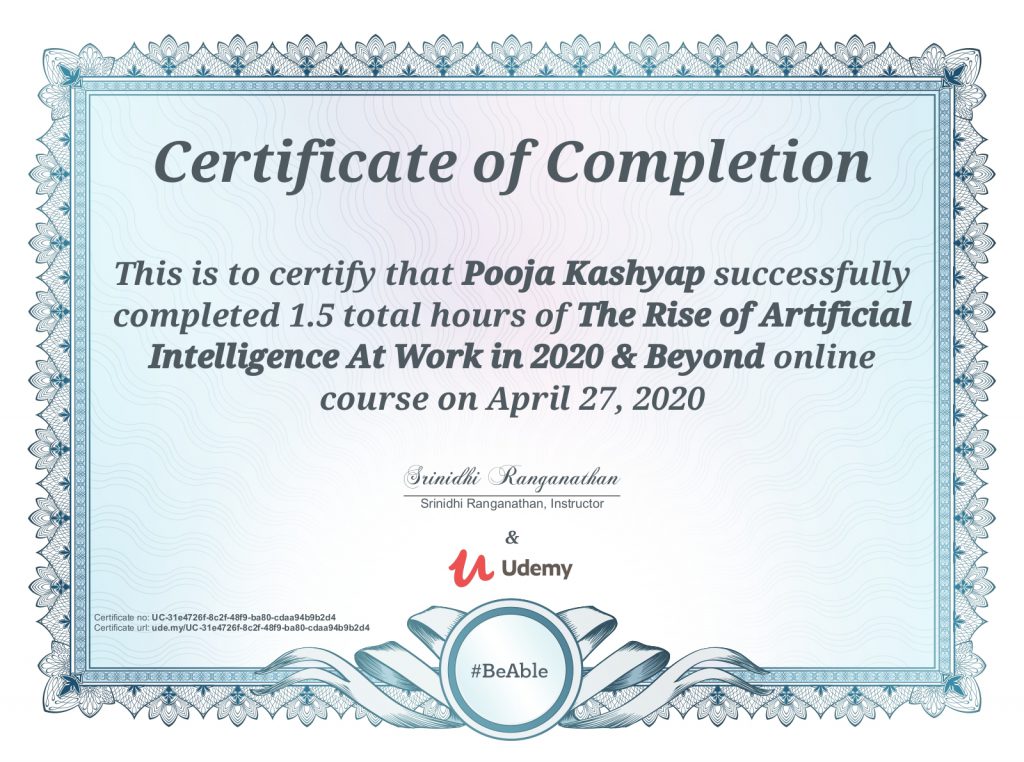 I also did 91 minutes virtual run with NASA in Oct 2020.

Virtually participated at the launch of ocean-monitoring satellite Sentinel-6 Michael Freilich at 9:17 a.m. PST on Nov. 21, 2020, from Space Launch Complex-4 at Vandenberg Air Force Base (VAFB) in California.   
CRS–21 Launch Participation & Passport Stamp
Thanks for stopping by 🙂